MFPC Conference on Shariah Wealth Management & Financial Planning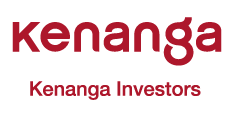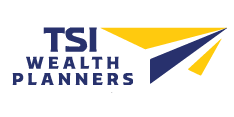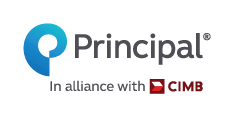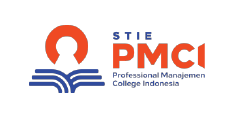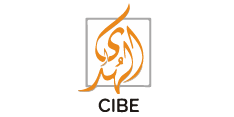 10th MFPC e-Conference On Shariah Wealth Management & Financial Planning
Global Recession Fears: Challenges and Opportunities in Wealth Management
INTRODUCTION
"Global Recession Fears: Challenges and Opportunities in Wealth Management". Consensus forecasts for global growth in 2022 and 2023 have been downgraded significantly since the beginning of the year. Although these forecasts do not point to a global recession in 2022 to 2023, experience from earlier recessions suggests that at least two developments which either have already materialized in recent months or may be underway in increasing the likelihood of a global recession in the near future. First, every global recession since 1970 was preceded by a significant weakening of global growth in the previous year, as has happened recently. Second, all previous global recessions coincided with sharp slowdowns or outright recessions in several major economies.
This conference will gather experts and professionals from the financial industry especially in Islamic and Shariah related backgrounds. Scholars, researchers and practitioners alike will gather to address and have a discourse on the recurring issues and the development of Fintech.
MFPC Virtual Conference Platform >> https://events.hubilo.com/10thmecswmfp
PROGRAMME FEE
Standard Rate (before 3 May 2023) MFPC Member : RM84.80 | Public : RM159.00 (USD36)
Earlybird Rate (before 19 April 2023) MFPC Member : RM63.60 | Public : RM106.00 (USD24)
Endorsement : 10CPE SIDC, 4CPD MFPC, 4CPD FIMM, 3CPD MTA, 4CPD LIAM
Full Brochure in PDF>>Brochure 10th MECSWMFP 2023
WHO SHOULD PARTICIPATE
Bankers, Financial Advisers, Lawyers, Property Managers, Insurers, Corporate Sectors, Academics, Scholars, Government Policy Makers, Research Institutes, government agencies, Administrative and Diplomatic Officers and Government Professionals.
PARTICIPANTS REGISTRATION
MEMBER REGISTRATION :
Please register via 1stMFPC Portal >> https://1st.mfpc.org.my
NON-MEMBER / PUBLIC REGISTRATION :
Please click below to register>> https://1st.mfpc.org.my/PublicEventRegistration/406
CONTACT PERSON / SPONSORSHIP :
Ms. Aishah
aishah@mfpc.org.my
Tel: +603-6203 5899 ext210
Ms. Kanaha
kanaha@mfpc.org.my
Tel: +603-6203 5899 ext211
---
Limited to 500 participants on first come first serve basis before : 3th May 2023@6pm
Past Slide Presentation
Session 1 : Islamic Finance From Niche to Mainstream
Dr. Hamim Syahrum Ahmad Mokhtar
Deputy Director of Islamic Banking Takaful Department
Bank Negara Malaysia
Session 2 : Role of the SC in Promoting SRI
Pn. Azreen Idayu Zainal
Deputy General Manager, Markets & Products,
Securities Commission Malaysia
Session 3 : Takaful & Value Based Intermediaries
En. Afdzal Al-'Adli Husni Husin
Head of Product Marketing, AIA Public Takaful Bhd
Session 4 : Consumer Protection In The Context Of Regulatory Effort and Maqasid Al Shariah Framework
Assoc. Prof. Dr. Ahcene Lahsasna
Chief Executive Officer, Salihin Shariah Advisory Sdn Bhd
Session 5 : Guiding Principles of VBI Implementation
Prof Datuk Dr. Syed Othman Alhabshi
Chairman, MFPC Shariah Advisory Committee
Session 6 : Financial Freedom and Shari'ah Compliant Investment
Prof. Dr Catherine S F Ho
Faculty of Business & Management, Universiti Teknologi MARA and President, Malaysian Finance Association.
---
Round Table Topic : Strengthening the Roles & Impact of Islamic Finance
Senior Investment Analyst, Saturna Sdn Bhd
Senior Researcher, International Shariah Research Academy for Islamic Finance (ISRA)
3. Puan Ratna Sha'erah Kamaludin
Acting Executive Director of Association of Islamic Banking and Financial Institutions Malaysia(AIBIM)
Shariah Wealth Consultant, Certified MFPC Trainer
Financial Planner, Phillip Wealth Planners Sdn Bhd